Daniel Nashed
12 September 2009 14:48:13
There is still no out of the box way to display birthdays in person documents in your calendar.
I built a calendar view in my local names.nsf and use it as an application calendar.
There is no detailed information in the designer help (just very basic) of how a view should look like to work as a complete calendar view.
So I took an existing calendar view from the mail template and modified it to show birthdays in a calendar view.
You can simply add the view into your pernames.ntf or names.nsf and add the view to your calendar like this.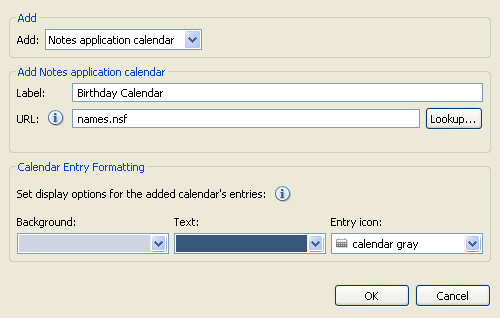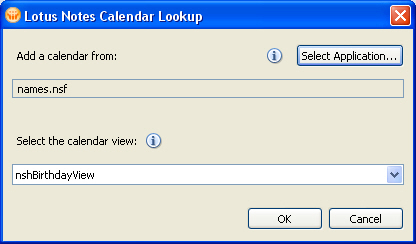 After adding the calendar you can enable and disable it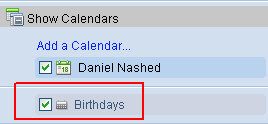 Here is how it looks like in my calendar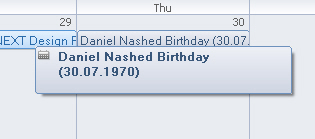 I hope the view works for you. Let me know what ideas this brings this to.
-- Daniel