Daniel Nashed
14 October 2009 11:33:40
Not that I think this is a remarkable new feature... I personally would have expected this option in 8.0 Gold.
Just in case you did not see this ... in the Notes 8.5.1 Standard you can now switch back to red unread look&feel with a new preference setting.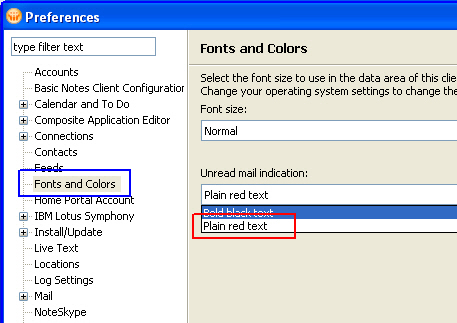 You can also set the default via 8.5.1 policies.

Thanks that we got it back. Specially for existing users the check-marks selection and red unread messages are helpful when migrating.
-- Daniel