Daniel Nashed
12 May 2019 22:09:54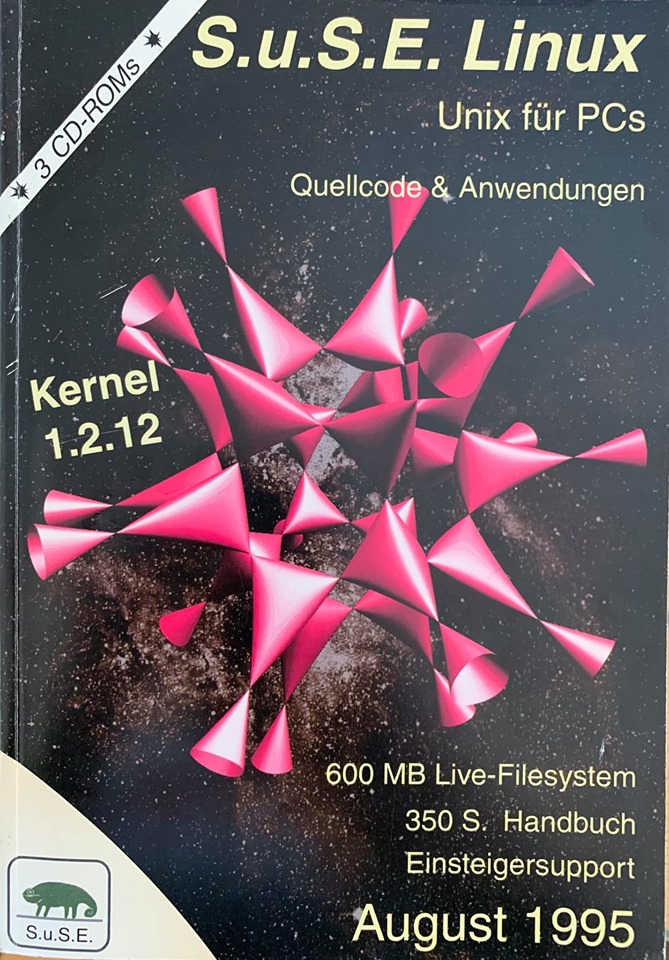 Yes I have a long history of Notes&Domino, but I have even a longer history of Linux as I figured out form the book I still have.
This wasn't my first version.. but I thing the first SuSE version.
The book was made with LaTeX which I did not use for a long time ..
A that time Domino had no Linux support, which was introduced later in Domino 5.0.3
My Domino Start Script was first developed for our Domino on HP-UX servers and later on first ported to AIX and Solaris.
And finally when Domino on Linux came up to Linux.
HP-UX and Solaris are no longer supported and AIX isn't used by many companies any more.
But Linux became the OS that runs the internet. And is a great platform for Domino.
In the last weeks I did a lot work in the Domino on Docker area, which is a lot of fun, too -->
https://github.com/IBM/domino-docker
Next week at Engage conference in Brussels we will have a Domino on Docker session and again a Domino & Docker on Linux round table.
I think this year it's going to be really interesting. There is a lot new stuff to discuss.
If you are at Engage and you are interested in Domino on Linux or Docker, you should really come to our round-table session.
Thomas Hampel (IBM) and me also have a Domino on Docker also on Wednesday afternoon.
-- Daniel